Microsoft Teams
Calls are a quick way to connect in Teams. You can have one-on-one calls or calls with several people. You can start them on the fly while in a chat (for example).
While meetings are a great way to collaborate in Teams, calls can be a more direct way of connecting for completing specific tasks or for getting questions answered quickly.
Here are the first things to remember about making and managing calls in Teams:
1.Use the dial pad
To dial a number from Teams, go to Calls
, and then enter the number of the person you want to reach by using the dial pad located on the left. Then click Call
.
2.Make a call from your call history, speed dial or contacts
Access your call history and quickly call anyone back from the list. Go to Calls and review the History section in the center of the screen. Select any item from the list and then choose Call in the Details section on the right side of Teams.

From your speed dial, you can quickly call people that you previously saved to this list. To access your speed dial, go to Calls and then find the Speed dial section on the right side of Teams.

To view your contacts, click Calls > Contacts in the upper-left of Teams. From here, you can call anyone by selecting Call to the right of their name.


Hover over someone's profile picture
Throughout the Teams app, you will find profile pictures of people you're connected with. (Sometimes people choose avatars or you might just see their initials.)
At any time, you can mouse over a profile picture and you will see options to make a video or an audio-only call to that person. Choose one of those options and your call will begin.
3. You can do a lot while on a call in Teams
During a call, you can take many actions. These are a few common actions you might take:
Place a call on hold
Select More actions
in your call window and choose Hold. Everyone in the call will be notified that they've been put on hold, and you can continue your call by clicking Resume.
Transfer a call
Select More actions
> Transfer in your call controls. Then, type the extension of the person you want to transfer the call to and select them. To finish, select Transfer.
Consult then transfer
If you want to check in with someone before you transfer a call to them, select More actions
> Consult then transfer.
Under Choose a person to consult, start typing the extension of the person you want to reach and select them when they appear. You can call them, or consult with them over chat. When you're ready, select Transfer.
4. Review your call history
Your call history is located in the center of the calls experience and shows a list of past calls (including missed calls).
Go to Calls
> History. From any call in the list, select More actions
> Call back
to begin a call automatically.
You can also chat with that contact, add them to speed dial, and add them to your contacts—all from the More actions menu.
5. Access your voicemail
You should receive your voice mail via email with an .WAV attachement for you to consult.
**If you did not record your name in the directory listing or your name in the voice mail greeting you can follow the TIPS documentation below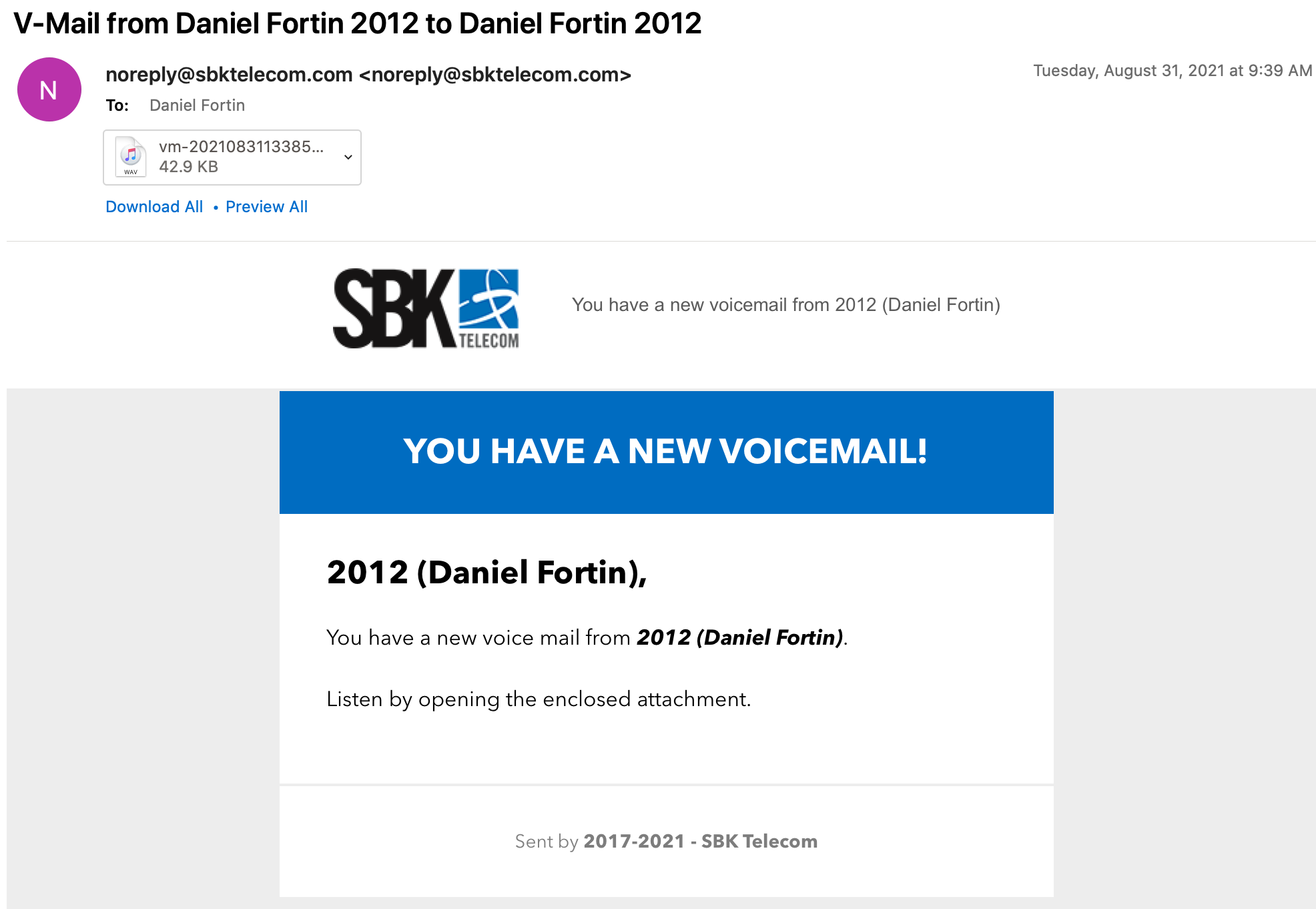 From your Teams softphone
If you wish to access your voicemail from Teams you can dial 5001 and enter your voice mail PIN.
**If you did not record your name in the directory listing or your name in the voice mail greeting you can follow the TIPS documentation below